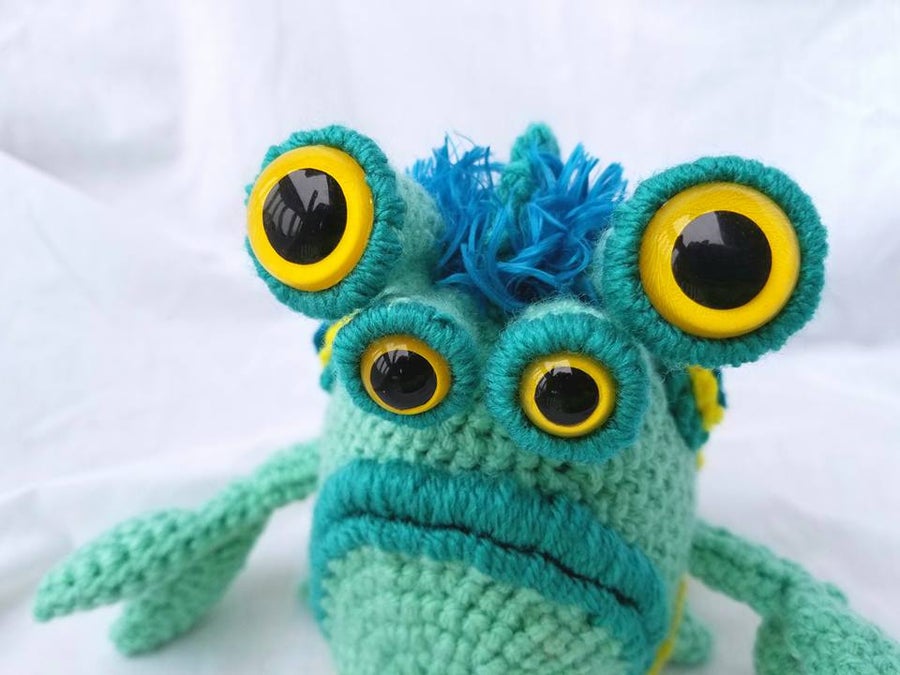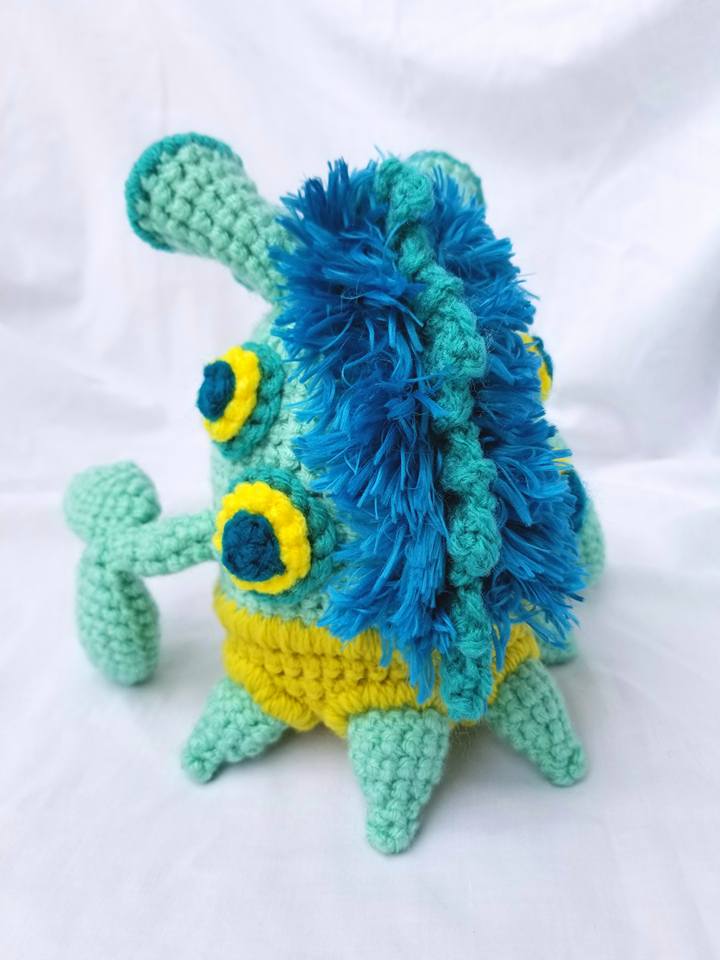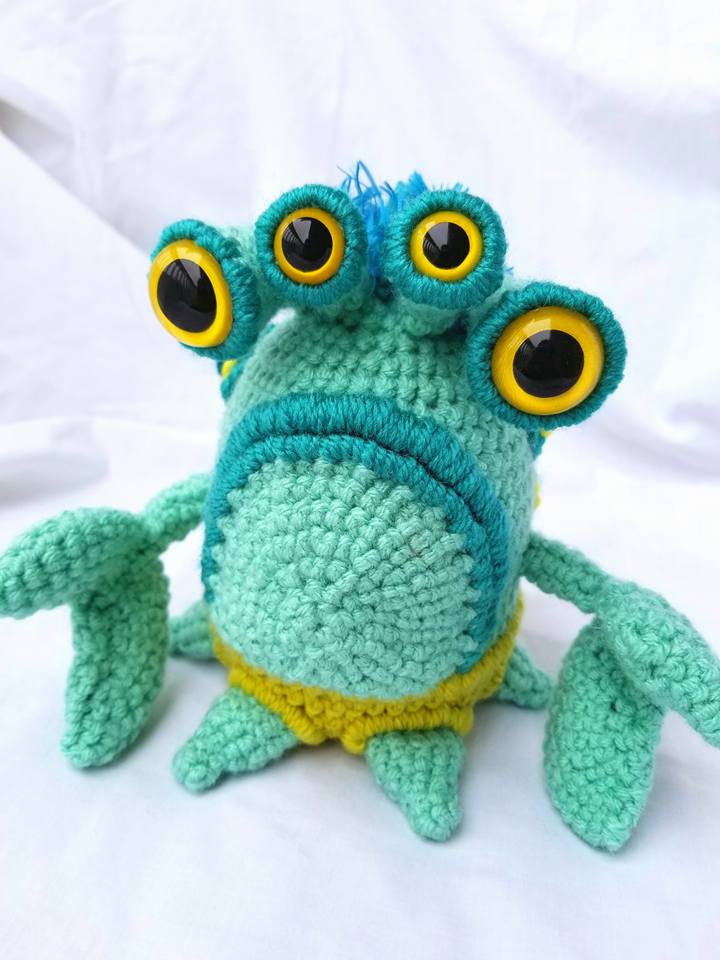 BLUE CRESTED CRAB
$

58.00
This beautiful creep of the deep has 4 semi-poseable stalked eyes and very sensitive hairs along the crest of his back that recognize movement in the water or air around him, so he makes a great guardian-- he's impossible to sneak up on! Thanks to its markings, other creatures never quite know where BLUE CRESTED CRAB's eyes are or where it's really looking.
One of a kind amigurumi plush, approx 6" tall, 9" claw span. Acrylic yarn, hand painted plastic safety eye, polyester fiberfil.
Shipping costs are based on true shipping charges to your location; charges will be notified within 3 business days.