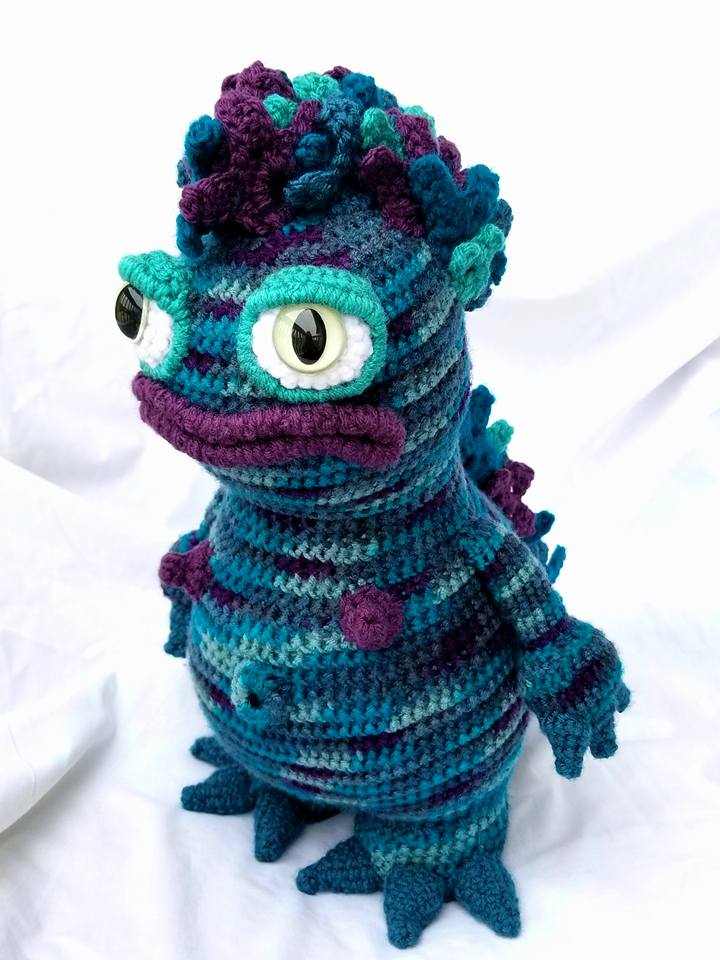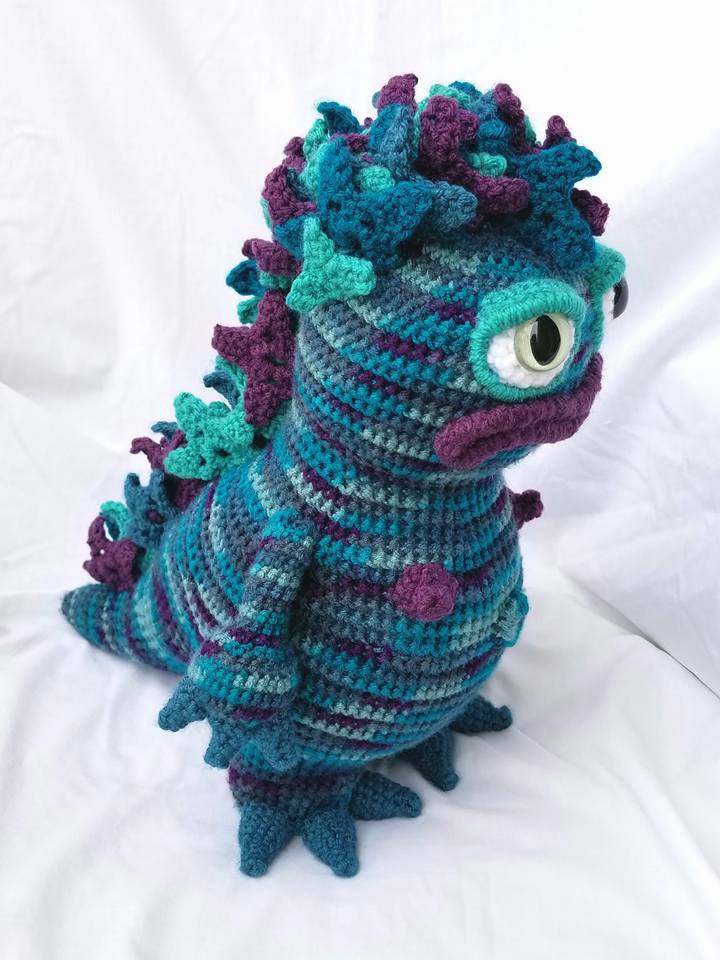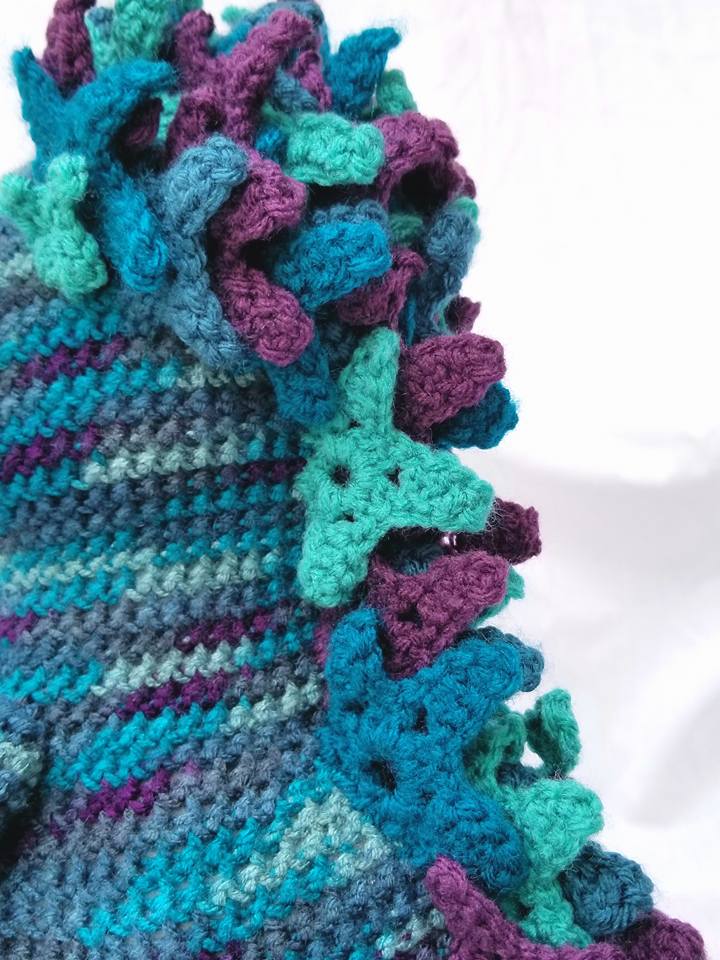 SHE CAME FROM MONSTERUMI ISLAND
$

92.00
This prehistoric MONSTERUMI was thought to be extinct for a thousand years, but was somehow hidden away, hibernating deep in an undersea cave. However, you can see by the star-shaped platelets down her back that the fate of her species is somehow tied to heavenly bodies. She was awakened by the solar eclipse and is trudging up to the surface as we speak. Will she love you? Or will she eat you on sight?
One of a kind amigurumi plush, approx 13" tall, 9" wide, and 10 1/4" from toes to tail. Acrylic yarn, hand painted plastic safety eye, polyester fiberfil.
Shipping costs are based on true shipping charges to your location; charges will be notified within 3 business days.