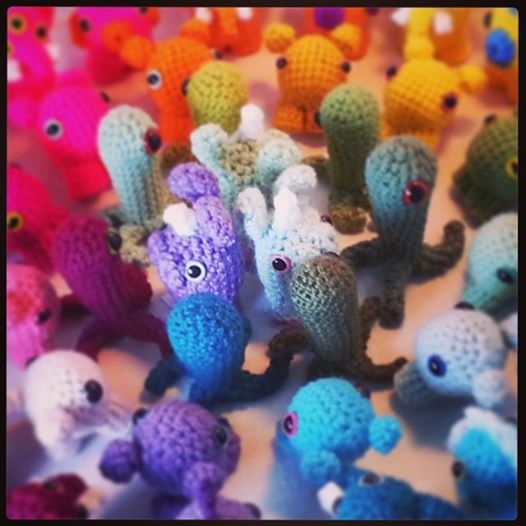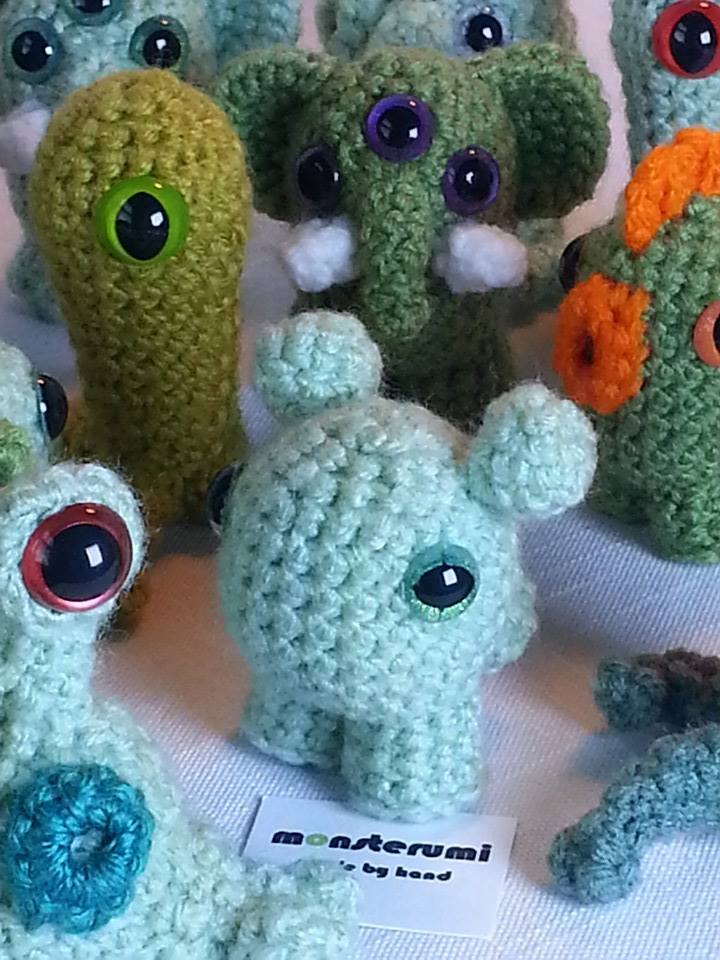 YOUR PIX six mix
$

50.00
MONSTERUMI love to play together, so buy the family pack and save!
this listing is for YOUR CHOICE of six (6) MONSTERUMI. choose all the same type, pair up a few, or get one of each! they are:

AURORAGOREYALICE: interstellar party planner
CYQUADRAPUS: tentacled undersea lover
FUGUMI: poison fish friend
PUFFLEPUS: catty cohort
RAPIKORN: hybrid gone wonderfully awry
and
TRICLOPSEPHANT: wisest of pachyderms
MONSTERUMI stand an average 2 1/2 -- 3 1/2" tall. inspired by anime and art vinyl collectibles, they delight toy lovers of every age with their quirky design and bright colors.
i don't have unlimited color choices but i will happily take requests for the colors of your choice, or color themes, such as pastel, blues, pinks, muted, neon, etc.