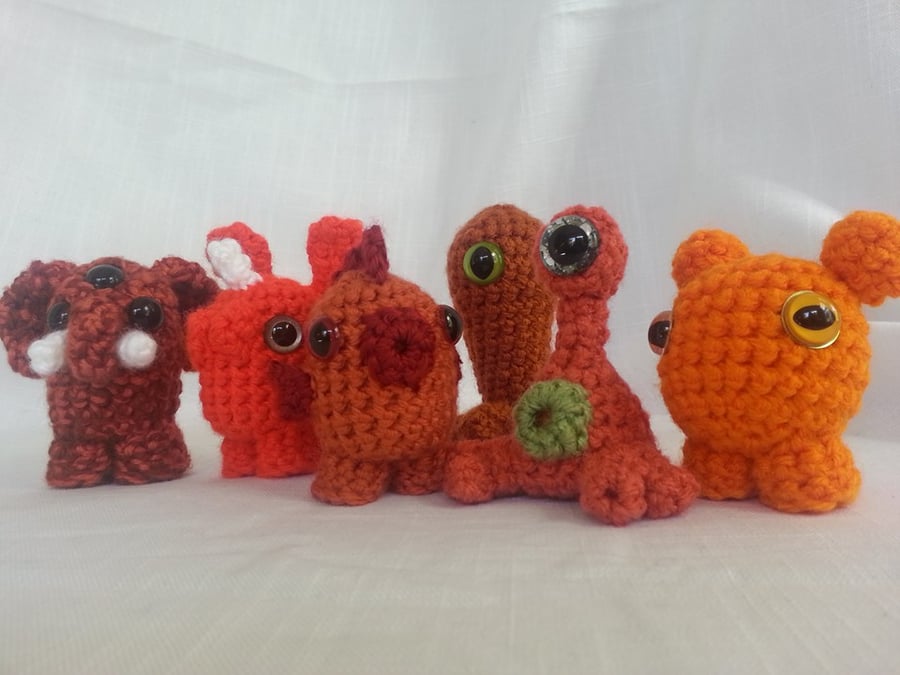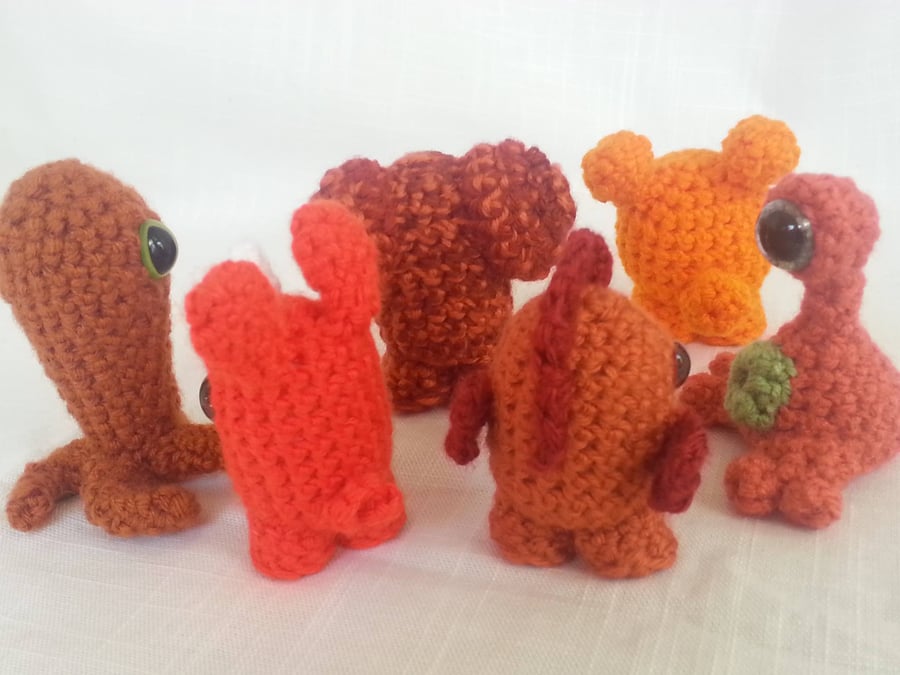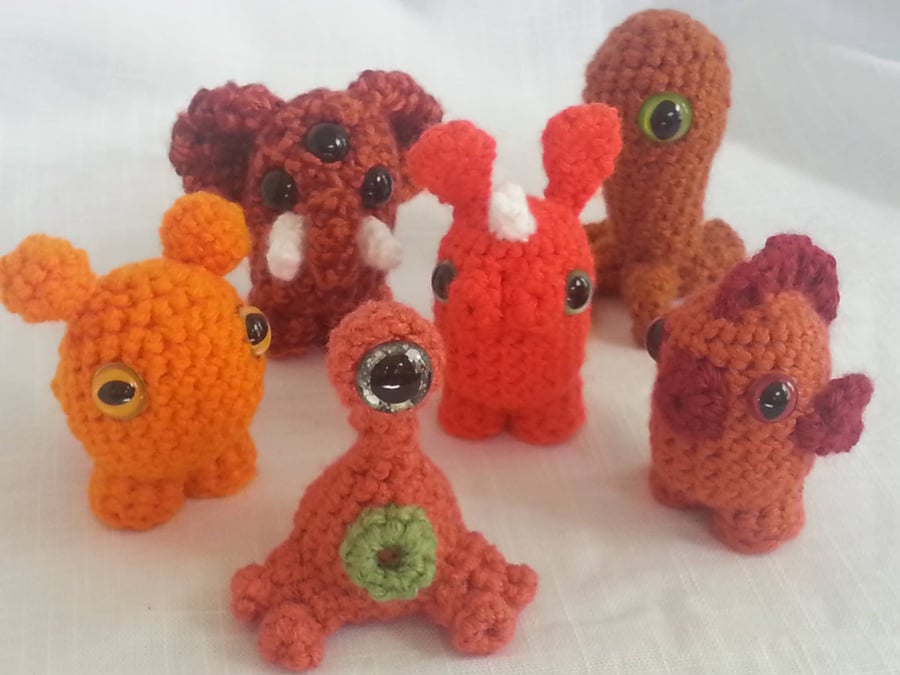 PUMPKIN SPICE GIRLS SIX MIX
$

50.00
there are some MONSTERUMI that have become very attached. they are so drawn to each other they hope you adopt their whole clan, which they form based on common colors, interests, and attitudes. which six mix do you belong to?
this listing is for one (1) EACH:
AURORAGOREYALICE: interstellar party planner
CYQUADRAPUS: tentacled undersea lover
FUGUMI: poison fish friend
PUFFLEPUS: catty cohort
RAPIKORN: hybrid gone wonderfully awry
and
TRICLOPSEPHANT: wisest of pachyderms
MONSTERUMI stand an average 2 1/2 -- 3 1/2" tall. inspired by anime and art vinyl collectibles, they delight toy lovers of every age with their quirky design and colors.