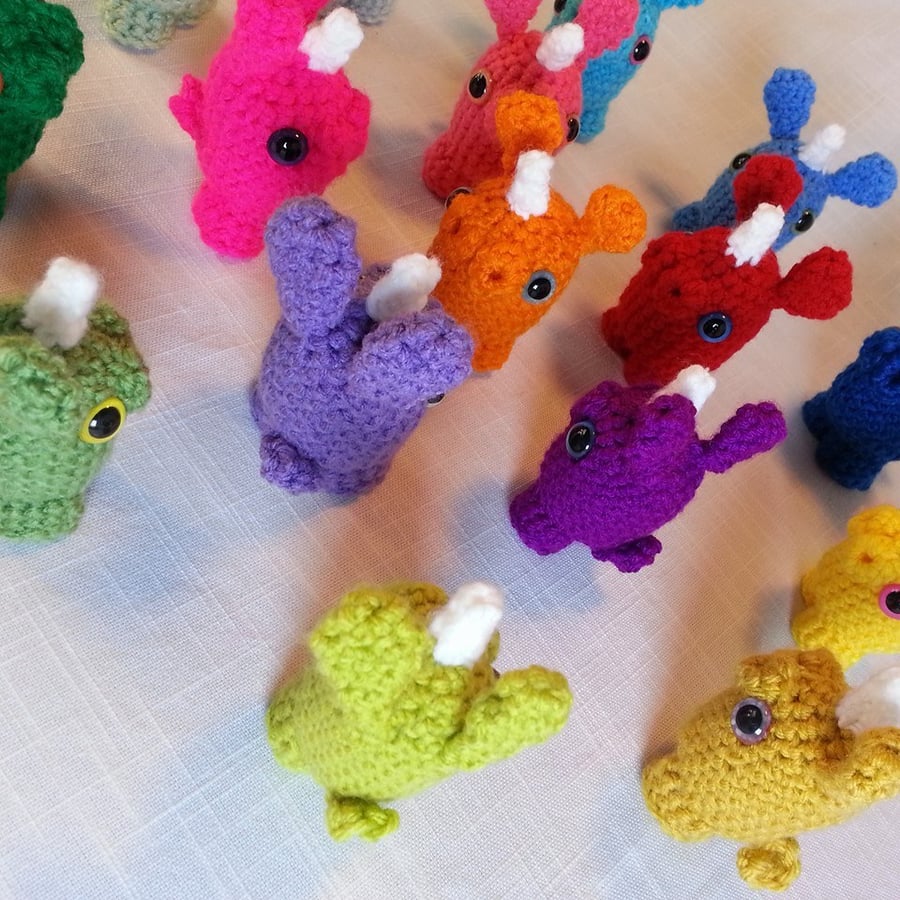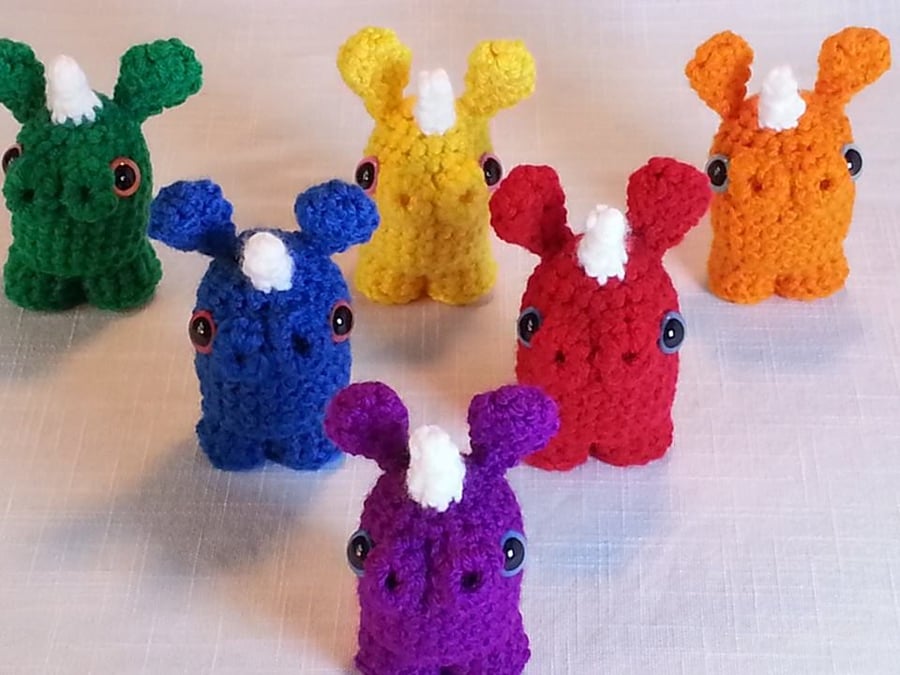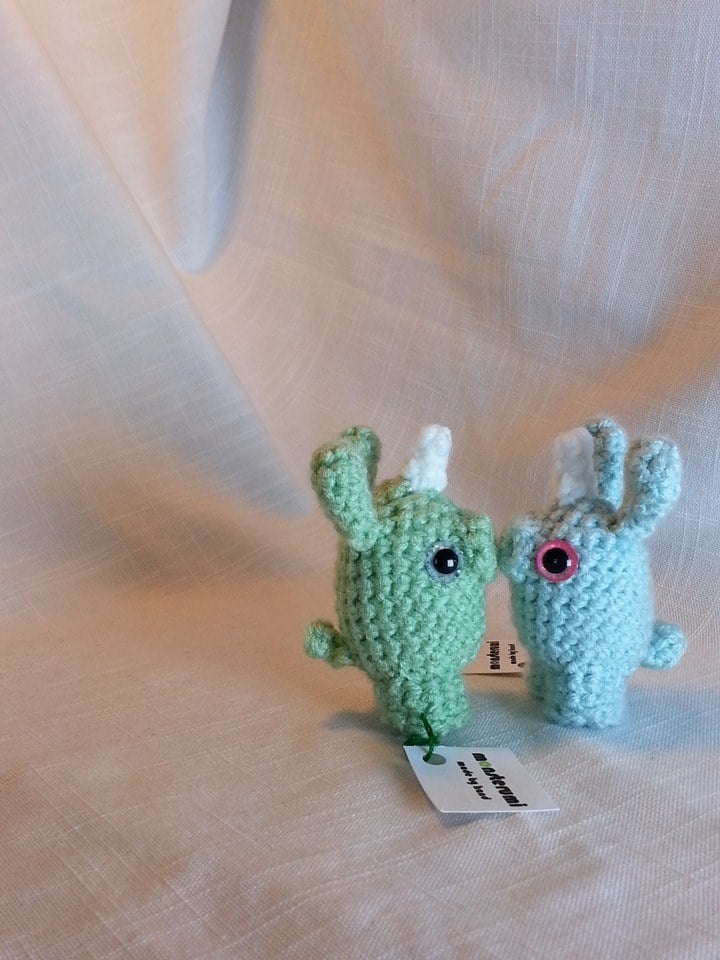 RAPIKORN
$

10.00
this is a listing for one (1) RAPIKORN. their ancestors, RABBIKORN, were one of the original MONSTERUMI, known for their powerful magical qualities. a mad scientist, frustrated in his attempts to create a race of pigs that would reproduce like rabbits, crossed his prized super-pig with a RABBIKORN instead, and the RAPIKORN was born. they soon escaped from his top secret lab, but because they are afraid of being recaptured and returned, RAPIKORN are rarely seen by humans. if you've earned their trust, however, they are exceptionally loyal companions.
RAPIKORN average 3" tall, height may vary slightly. inspired by anime and art vinyl collectibles, they delight toy lovers of every age with their quirky design and bright colors.
MONSTERUMI are made to order so please include a message with your color requests.